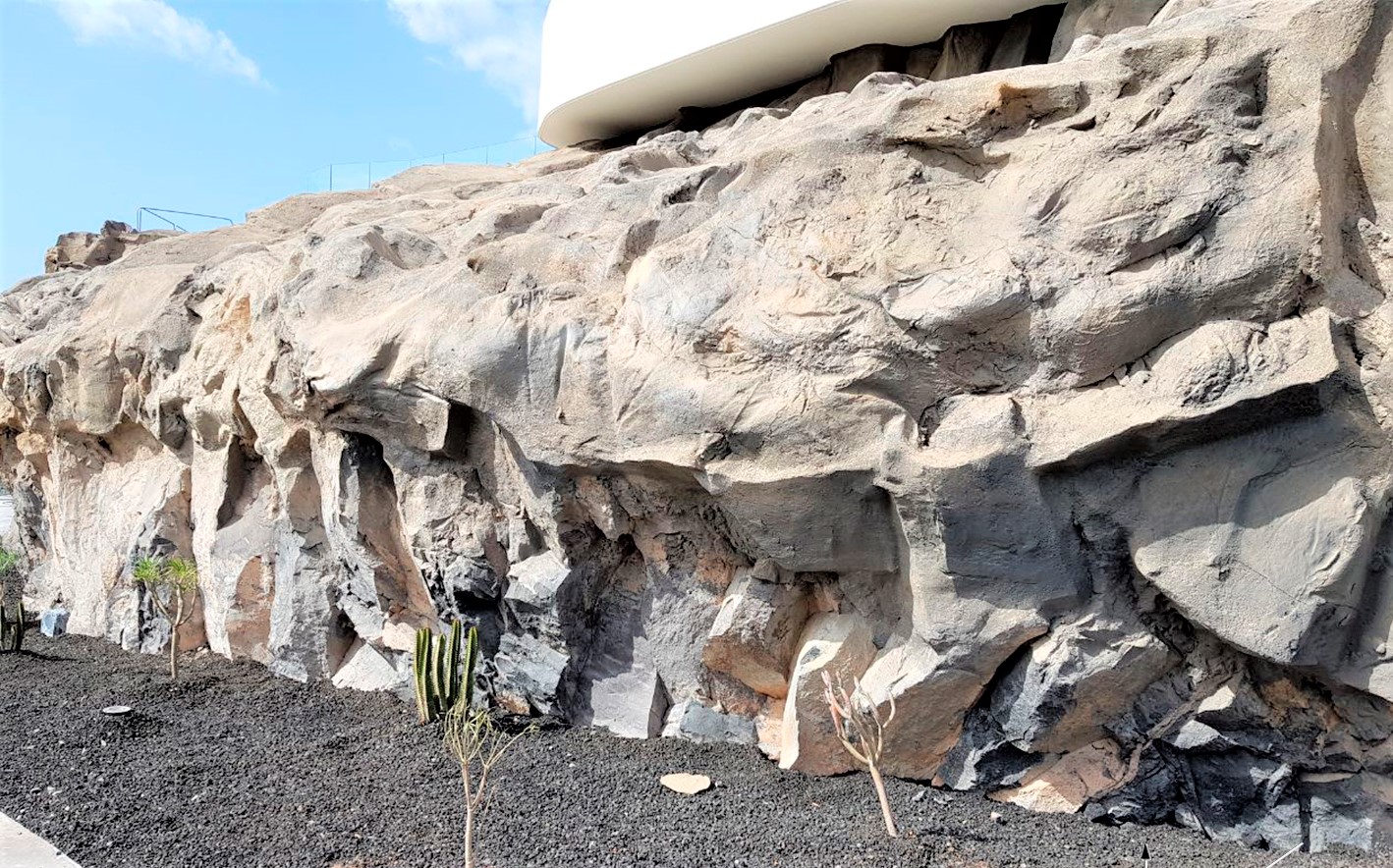 29 Oct

Does the pigmentation of the concrete reduce the resistance and performance of Glassydur?

Glassydur precast concrete  has revolutionized the grayish and monochromatic appearance that characterized this traditional construction material. Coloring concrete is a reality. The traditional mix of cement, gravel, sand and water had not been altered because, until a few years ago, the uses of concrete had been merely structural.

With the recent innovations, it not only marks the style of a construction but also influences positively its surroundings. For the design and architecture world it has been a turning point. Designs that seemed impossible before, now inhabit our cities.

Glassydur's high performance has contributed to the construction and design of different types of projects. Thanks to its exclusive technique, it can reproduce textures like wood, but also different shades of colors. Find out how Glassydur  can color concrete and transform the look and shape of your project.
HOW TO COLOR THE PRECAST CONCRETE?
Knowing the shapes and uses of precast concrete  allows us to identify it and be amazed when we see it applied. The lack of knowledge about the technique of concrete pigmentation  makes this polychromatic version pass unnoticed if desired.
But what is the secret ingredient that transforms it? Pigments. Adding special elements to the original mixture causes it to adopt one color or another. Therefore, it is very important to know in detail the composition and reaction of each one to achieve the desired effect. It is also very important to pay attention to the type of pigment and the fluidity of the concrete.
The more manageable it is, the better the color will disperse through the mixture.In other words, we make sure of the end result. For example, if we add iron oxide or cobalt pigments, the colorof the final mixture will be copper or blue, respectively. The balanced combination of different oxides allows us to enjoy endless possibilities.
PIGMENTATION, AN ADDED VALUE FOR PRECAST CONCRETE
You may have asked yourself the following question: Does pigmentation reduce the resistance and performance of concrete?  No, there is no evidence showing that color affects the durability of the material.
Different tests and studies carried out by our team of experts have managed to ensure that this is the case. That's why at Glassydur  we can say that coloring concrete  only adds to the list of benefits. Adding natural pigments in a controlled manner does not alter the consistency of the concrete itself, but rather enriches it.
The color is an added value that enriches the uses of the precast concrete  without subtracting or diminishing its qualities and effectiveness.
A CATALOG OF POSSIBILITIES FOR YOUR PROJECT
Having clarified the doubts about the operation and the technique to color the concrete, the time has come to talk about its uses. Possibly we are dealing with one of its most appealing aspects:  the realistic reproduction. 
Concrete pigmentation  is ideal for decorating indoors or cladding facades. Thanks to its ability to imitate real or natural elements, it is perfect for matching surfaces that have been repaired.
The difference is imperceptible.It also becomes very interesting when you want to develop new projects without altering the characteristic aesthetics of an area or culture. It has that power to blend in with the environment. As well as to create works of great architectural expression with hurricane resistance.
In short, Glassydur's pigmentation  highlights the benefits of this construction and decoration material, which until very recently had gone unnoticed among its grayscale.
GLASSYDUR SLABS TRANSFORM SPACES WITH TEXTURES AND COLOR
Resistant, modern or traditional, sustainable and full of color. This is a project is carried out with Glassydur slabs and panels. We will now analyze a series of examples to go deeper into the uses and benefits that this material offers.
Glassydur Rocalla Slab
Natural stone is a material used assiduously in architecture and design. However, it is a precious, rare and delicate good. For this reason and in order to offer a customized solution: Glassydur Rocalla Slab.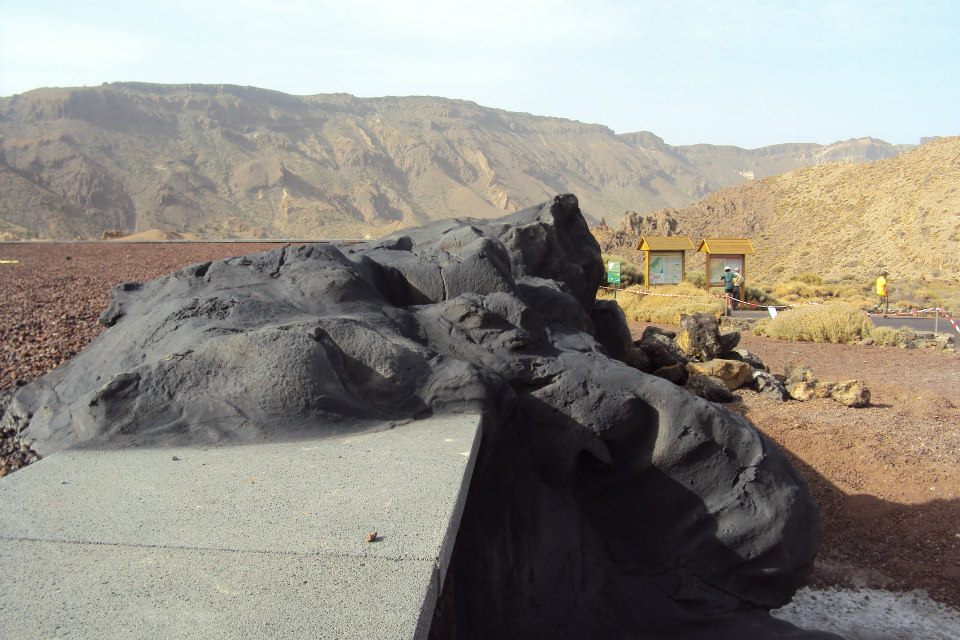 This is a Glassydur slab that imitates the real appearance, color and texture of stone. A quick and easy to install solution that requires no maintenance.
Due to its sustainable and environmentally friendly characteristics, the Glassydur slab was used to beautify the facilities of the Teide National Park, a protected area. All thanks to its highly realistic appearance.
Aware of its appeal, the Royal Hideaway Corales Resort Hotel decided to use it to beautify and provide volcanic realism to the cave built in the complex with another Glassydur slab, Rocalla.
Glassydur Caravista Slab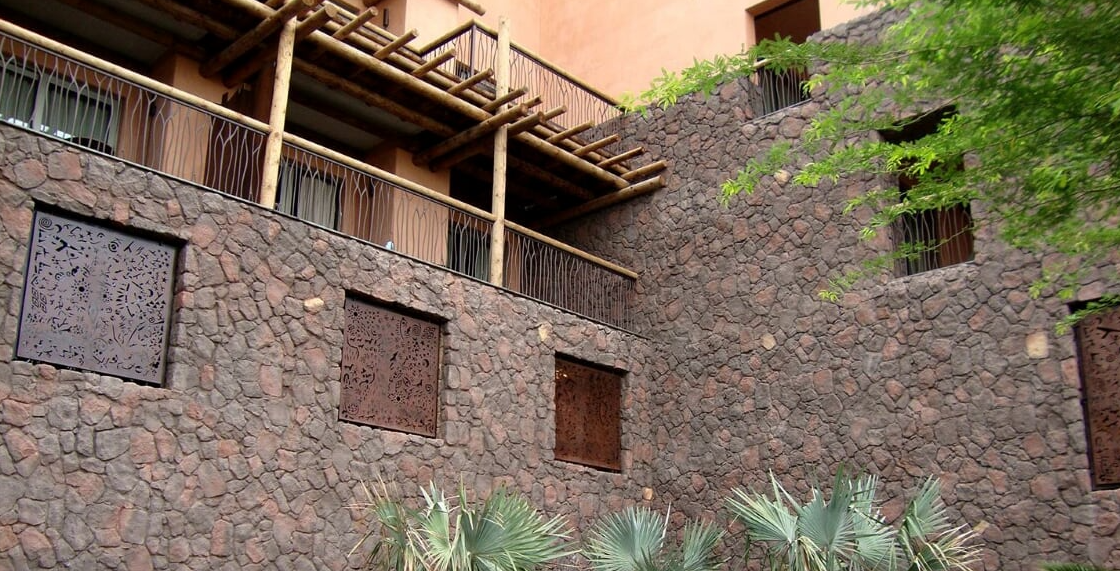 On the island of Gran Canaria, the Lopesan group wanted to build a new hotel inspired by African culture, with ethnic touches and tribal elements. Glassydur Caravista slab was used to imitate the textures and colors of ochre and terracotta.
A precast concrete slab with balanced finishes that reproduce natural stone. Thanks to the versatility of this innovative material, it was possible to reproduce a little piece of Africa at Lopesan Baobab Resort.
Glassydur Wooden Slab
The best representation of pigmented concrete is found in Glassydur wooden slabs. A decorative solution available in a multitude of colors that contributes to the sustainable development of the environment. It is an alternative to traditional wooden beams, roofs and pergolas.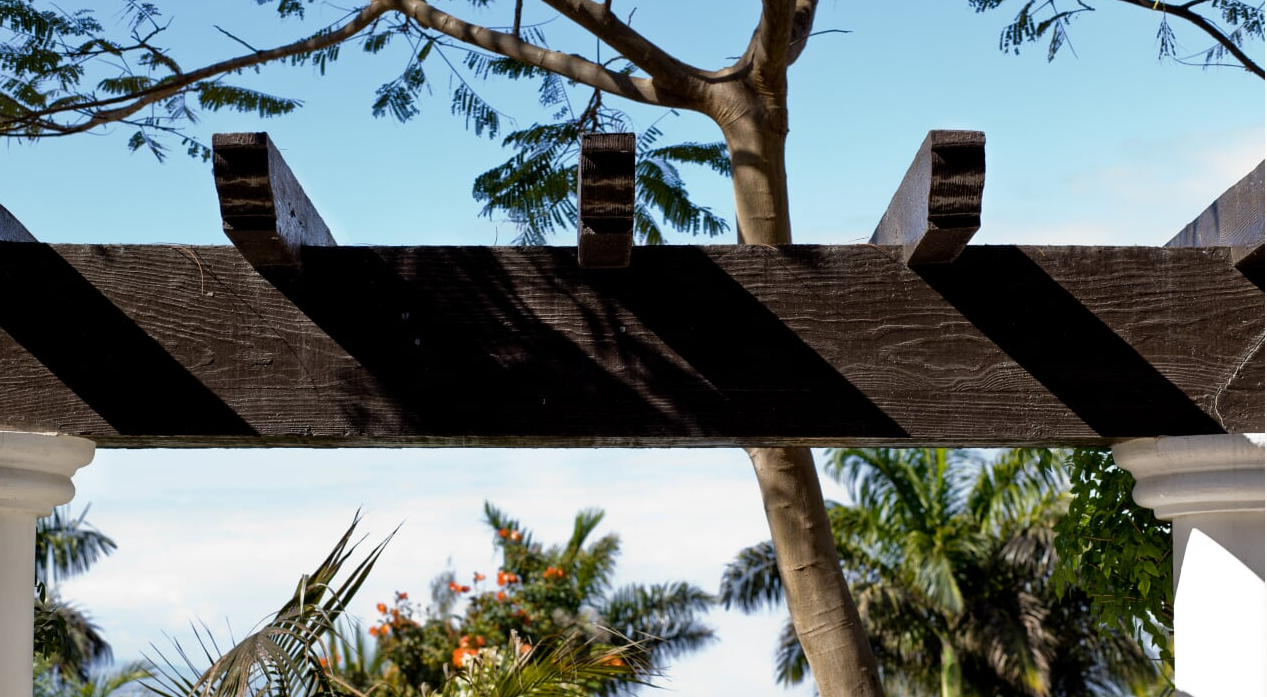 As concrete slabs do not require maintenance, we can ensure the durability of our project over time. Ideal for decorating open spaces such as gardens and terraces or creating structures with personality such as pergolas or latticework.
Glassydur Lava Slab
Imitating natural elements with prefabricated solutions is an art born to challenge and surprise. We wanted to conclude with one of the most amazing examples: Did you know that it is possible to reproduce lava with precast concrete? Yes, thanks to Glassydur Lava Slab, it is.
Lava is a natural element that sculpts unique landscapes on the islands, so it is protected wherever it appears and petrifies. Its use is practically prohibited. Pigmentation reproduction of realistic lava concrete is possible with Glassydur, as it ensures the conservation of natural landscapes and their environment.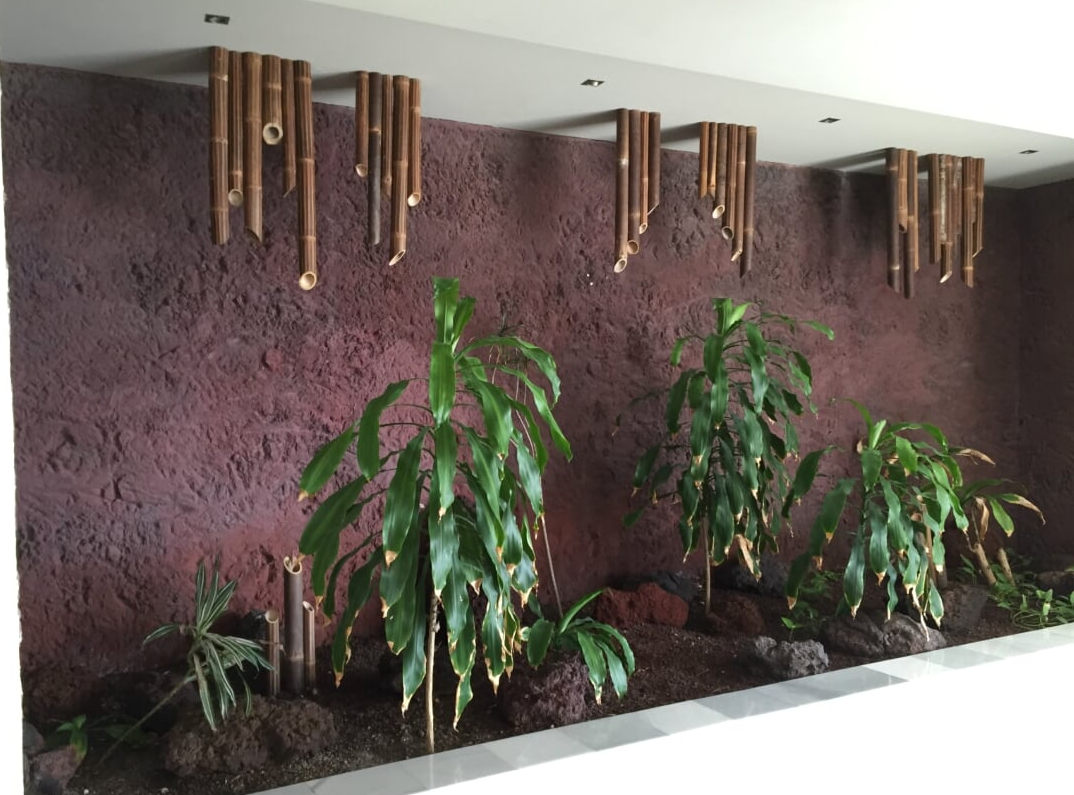 These examples are proof of the benefits and solutions that Glassydur slabs have brought to the sector. The concrete pigmentation highlights the versatility, resistance and high performance of the prefabricated concrete when you add a touch of color.