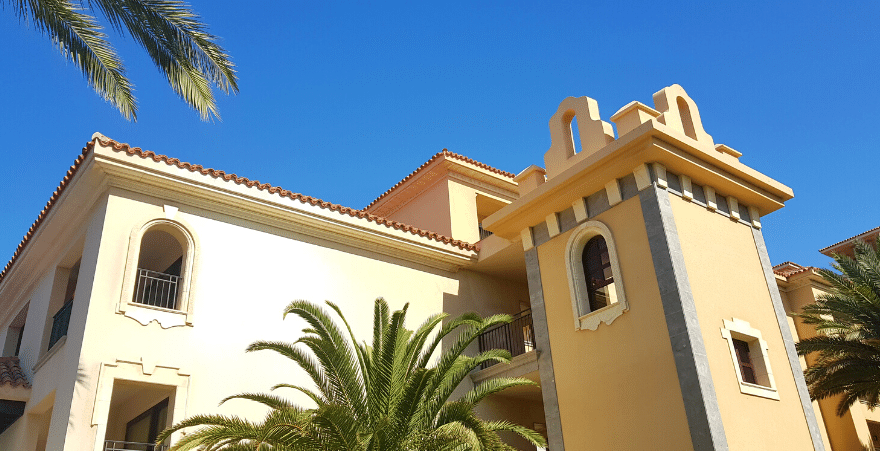 27 Jan

5 types of precast concrete slabs that triumph in architecture

Precast concrete slabs   have revolutionized the construction sector thanks to their multiple benefits, many of which have been transferred from the prefabrication sector itself.
A new way of creating and coating a structural element with vital importance at the time of undertaking a work.

It is enough to analyze what it is and what its uses are to understand the contributions they can offer for a project in terms of durability and quality. Between in situ structures or prefabricated ones like Glassydur slabs, the latter is the one that offers more guarantees at the present time.


As proof of this, the National Association of Prestressed Beam Industries (ANIVIP) created a dossier arguing the 50 reasons why they should be used. Its use is becoming more and more widespread thanks to the consolidation of the prefabricated model. 

In this article, we will analyze what their motivations, advantages and functions were. And finally you can see the 5 types of precast concrete slabs that are successful in architecture
FACTORS THAT SHOULD BE TAKEN INTO ACCOUNT ACCORDING TO THE TYPE OF SLAB
There are some factors to consider when choosing between the different types of precast concrete slabs  that exist. This is a decision that requires prior analysis of the state of the project and its environment.
When it comes to a facade or exterior cladding  the most crucial factors are: climate, type of surface, location and the very architectural style of the environment. For interiors,  the lighting, space or design desired are the main constraints.
They are all closely related to the functions of the different types of prefabricated slabs  and the advantages they offers.
FUNCTIONS OF CONCRETE SLABS
Precast concrete slabs   have two main functions. On the one hand, to act as facade cladding, a constructive solution with great benefits for the structure itself.
Among them,  watertightness  that helps to protect the building from leaks and corrosive agents such as humidity. On the other hand, to be viewed as a decorative element  in itself.
With the distinctive feature and capacity to transform spaces, both indoors and outdoors.
Two tasks that are inherently linked to each other. In other words, depending on the perspective from which its use is viewed, we will highlight one or the other, or both. What is clear is that  precast concrete slabs are designed to offer multiple solutions to a project.
WHAT ADVANTAGES DO GLASSYDUR SLABS OFFER AND WHAT MAKES THEM DIFFERENT?
Versatility, resistance, manageability   and watertightness are the four characteristics that support Glassydur as a high performance prefabricated product. All of its characteristics are transferred in each of the elements in which it is used.
Therefore, Glassydur slabs  are the  perfect prefabricated solution  for projects that are committed to the environment and require high quality standards.
Thanks to its flexibility it can be fitted according to the needs and estimates of each work. Not to mention, of course, its ability to reproduce textures, shapes and colors. An added value that reinforces its potential. Fireproof, waterproof, anticorrosive, thermo-insulating and sound-insulating.

Qualities that any slab should have if we consider its main functions, and that Glassydur precast concrete slabs  have.
5 TYPES OF PRECAST CONCRETE SLABS
Being familiar with its multiple benefits, we can only comment on the different  types of precast concrete slabs  that make a success in architecture. Glassydur, as a high performance precast concrete, makes it possible to be molded into multiple textures, shapes and styles.
Therefore, we will highlight the 5 Glassydur precast concrete slabs  that have brought the most success and fame to the precast and construction sector.
Bentayga Slab
Campero, gray, ocher, Teide or black. The four main colors available of the Glassydur Bentayga Slab    that mostly amazes architects.
Thanks to Glassydur's  ability to reproduce textures, in this case, of stone.

In particular, the Bentayga slab  imitates traditional stone walls. In the Canary Islands, the use of this type of wall is very common as it is linked to traditional Canarian architecture. However, such a project requires specialized labor, abundant resources, an extensive period of time and a large budget.

For this reason, the Glassydur slab  is the perfect construction solution. With a flawless finish and joints carefully assembled so that they are ideal for indoor and outdoor use.

To achieve a more realistic appearance, the surface of the slab has a slightly porous finish, like that of natural stone. A detail that, without a doubt, makes the difference and guarantees excellent results.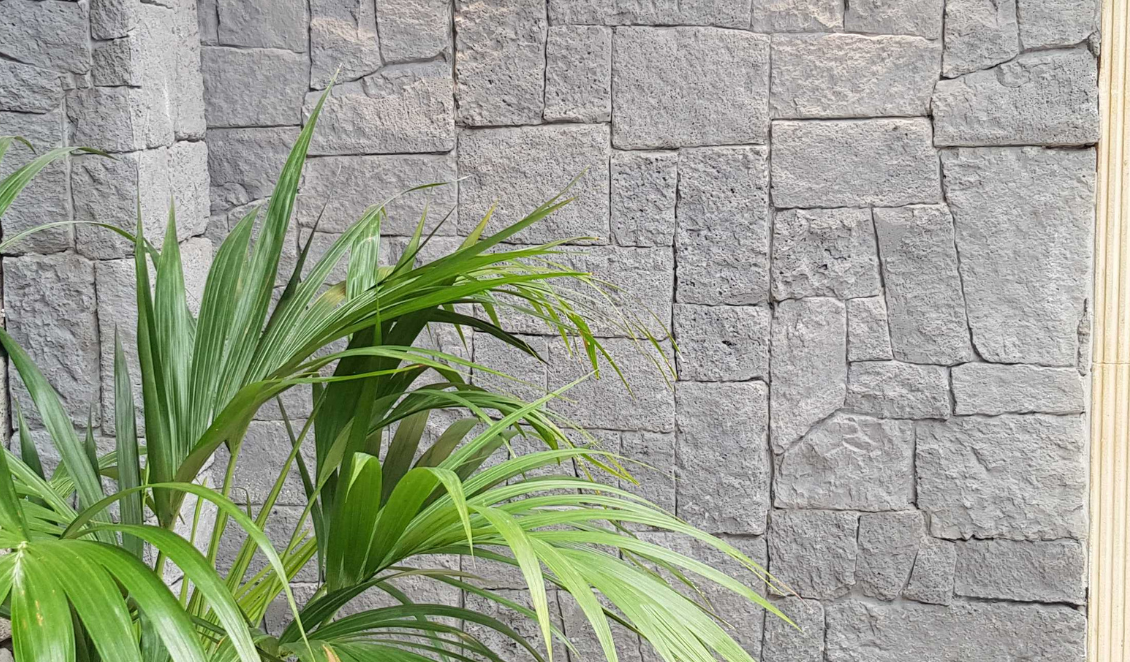 Altos Slab 
The use of tuff stone  is a success in architecture. A material that gives an apex of natural elegance thanks to the beauty of its color and its characteristic pores.

However, as it is only possible to find it naturally in volcanic areas, it is a rare resource. Recognizing its great benefits, Glassydur, eager to reproduce new textures and colors has developed  the Altos Slab. 
A prefabricated element that unites the attractive features of natural tuff stone with the benefits of concrete. Ideal for open spaces, indoors or outdoors thanks to its rustic charm, low maintenance and option of applying different colors.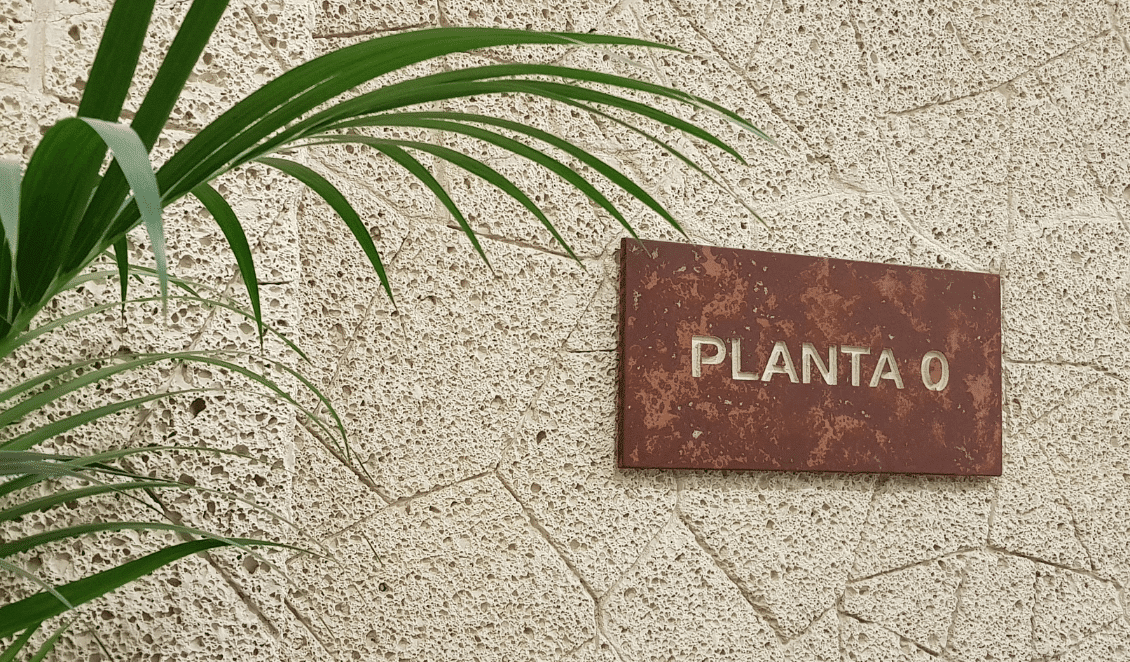 Caravista Slab
Similar to the first Glassydur slab mentioned in this article,  the Caravista Slab seeks to offer an even more rustic result. It delves into the authentic reproduction of natural stone, in terms of texture, shape and color.
Therefore, we get a prefabricated slab  made of rocks of unequal sizes and dissimilar shapes that seem randomly placed. As in the case of natural stone walls. That is why its use is better recommended for building facades or external walls.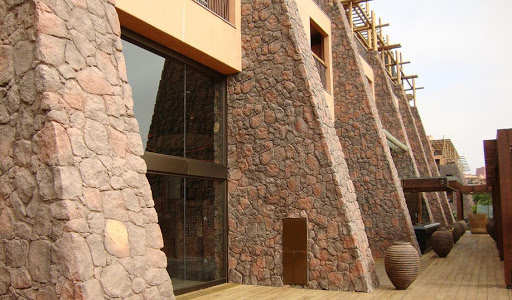 Wooden Slab 
Wood is a precious but very delicate material and, in some regions, scarce. As a matter of fact, obtaining wood without harming the natural environment has encouraged the search for other alternatives.
Glassydur's Wooden Slab is a success story that has marked a turning point. Now it is possible to enjoy the beauty of wood with the high performance of this precast concrete. As a Glassydur  prefabricated element, it doesn't require maintenance and is sustainable.

This solves the two main disadvantages of using wood. From pergolas to wooden beam ceilings, both the constructive and decorative solutions of the Wooden Slab  are incredible.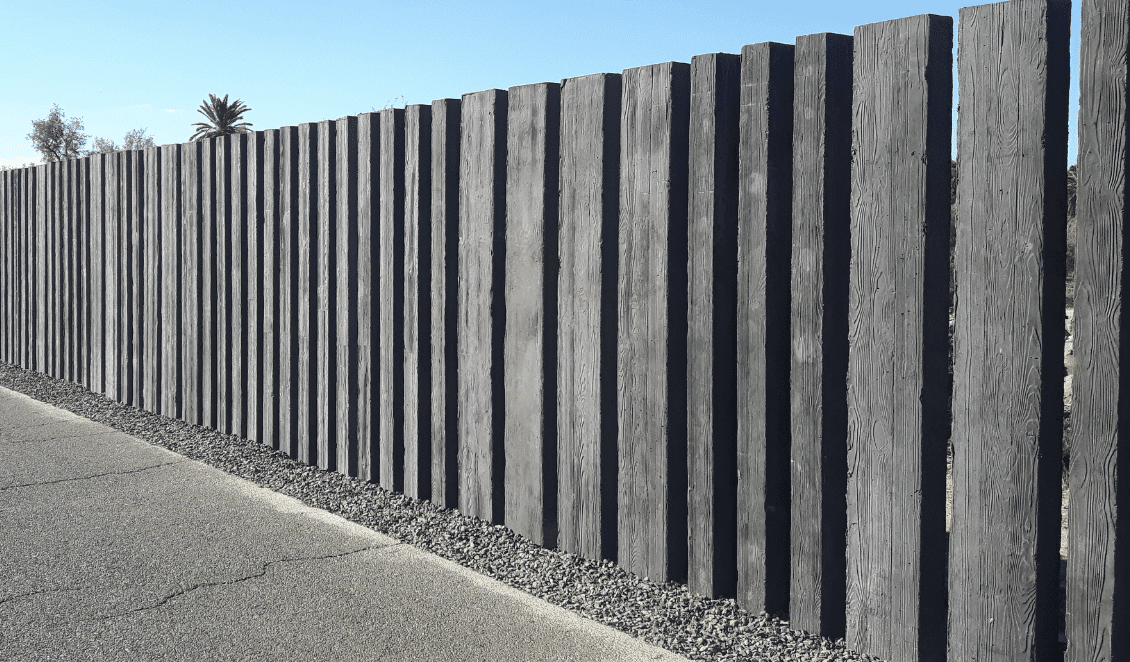 Brick Slab
Industrial and versatile, brick is a construction and decoration element that never goes out of fashion. Although it was a trend that thrived several decades ago in the United States, it is now conquering the West with its multiple applications.
Glassydur Brick Slab reproduces the beauty of this material in different shades and textures. From the classic red brick to more special ones like white, earth brown, old red or old grey.
Thanks to its reproduction with precast concrete, this slab has the properties of an innovative material such as Glassydur. Ideal for outdoor and indoor areas, they bring warmth and a lot of personality.
THE PAST, PRESENT AND FUTURE
If Glassydur slabs  have proven anything, it is the possibility of enjoying elements of the past in the present-day thanks to innovations shaping the future of the industry. Prefabricated products  have come to stay and offer creative freedom.
The end of limitations and the beginning of sustainable construction model. Evidence of this are the 5 types of precast concrete slabs  that we have analyzed and are triumphing in the architecture sector.