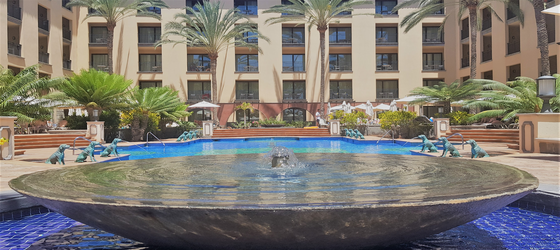 23 Sep

Avant-garde decoration with precast concrete

Precast concrete  not only allows the creation of impressive buildings, but also the decoration of interiors and a distinctive touch to the exteriors. Thanks to its versatility we can transform our spaces.


If we are seeking to give an industrial aspect to our project, precast concrete  offers the most avant-garde solutions. If we prefer a rustic style instead, the answer is the same.

At GlassyDur,  we produce decorative panels that imitate natural stone. The quality of the end result is practically indistinguishable. This has allowed us to transform spaces lacking personality into true works of art with their own identity.


In this article, we explain how to achieve an avant-garde decoration  using precast concrete.
DECORATIVE ELEMENTS OF PRECAST CONCRETE
As we mentioned at the beginning, until recently precast concrete  had been considered as a construction material, never as a decorative element. However, innovations in the sector have allowed this not to be the case anymore.
Now it is possible to make use of its high performance to make decorations and establish the final aesthetics of the space. In order to do so, it is very important to take into consideration a series of aspects: color, lighting, finishes or materials.
According to these aspects, the decorative elements  will be designed, since their objective is always to help highlight and captivate. The workability of precast concrete  allows us to manufacture decorative elements with no limitations in terms of shape, texture or color.
This way, it is possible to produce fountains, lintels, moldings or ceiling panels using this innovative material. Elements that contribute an added value to the constructions and provide a certain level of luxury to the rooms. In short, achieving sophisticated spaces is possible with precast concrete.
TRANSFORMING A SPACE WITH PREFABRICATED GLASSYDUR PANELS
In the past, in order to give a new life to a room or even infrastructure, the most common way was to paint or put up wallpaper. With the new properties of precast concrete, real change is now possible and customizable.

Prefabricated slabs and panels are one of the most significant applications of concrete in the field of decoration. Natural stone, wood… It is possible to recreate almost any texture, color and shape! Also, thanks to its easy installation, it is the most convenient, fast and efficient way to transform a space.
It also does not require maintenance and, due to its own characteristics, provides safe and sustainable insulation. Under this line, GlassyDur  has a varied catalog, intended to offer constructive solutions to any project.
From panels that imitate the classic red brick  to the beauty of natural stone like the Bermeja Slab, perfect for indoors.
The restrained concept of precast concrete as an exclusively constructive material has been abandoned. Today it is possible to reproduce even other elements such as weathering steel, ideal for industrial style decoration in trend!

RUSTIC OR INDUSTRIAL DECORATION?
BOTH ARE POSSIBLE WITH PREFABRICATED ELEMENTS
In recent years, styles such as loft or industrial have spread rapidly throughout Europe and the United States. While this trend, introduced a few decades ago, was associated with an alternative and minimalist lifestyle, is now synonymous with luxury.
In order to make our project look like an old New York factory, it is essential that it consists of a series of elements. The Loft trend can be summarized as: open space, lots of light and prefabricated elements  such as concrete, steel or metal.

If you are looking for a more rustic decoration instead, precast concrete is once again the ideal solution. Far from being a visually cold or restrained material, it has everything necessary to convey the main characteristic of this style: warmth.
Pergolas or wooden roofs, stone walls or an enormous fireplace are decorative elements typical of this trend. As a GRC material, GlassyDur  offers countless options, both standard and customized, in the manufacture of elements of this type

ALMOST ANY OBJECT CAN BE MADE OF CONCRETE
When we say that precast concrete  can be included in the decoration of spaces, we mean it in the most figurative sense: creating decorative objects. Nowadays, almost any object can be made of concrete thanks to 3D printing. Vases, tables, lamps, shelves, armchairs, floating stairs, even paperweights! 
With modern architecture  and pursuit for avant-garde  and minimalist styles, Glassydur  has earned a place in the sector. The sophistication is achieved with precast concrete.