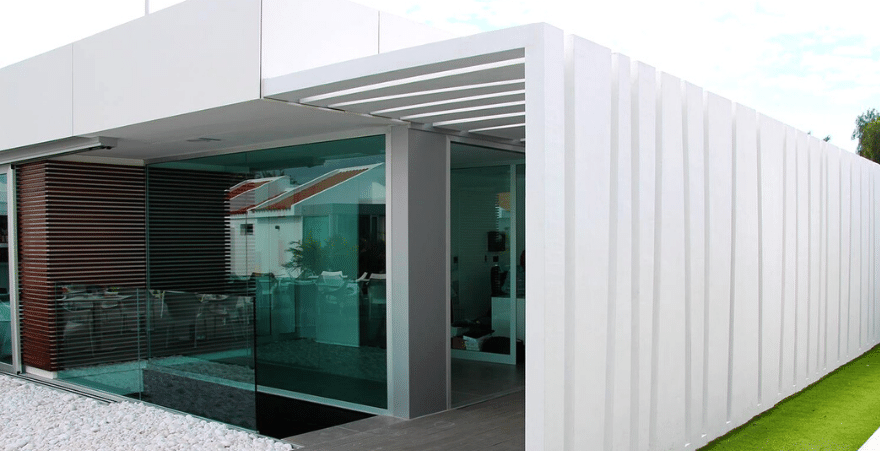 29 Jun

How can concrete help build sustainable structures?

The demand and the requirements in the present and future architecture everyday face with greater challenges related to better solutions for sustainable structures.

Until now, concrete has only been valued as a resistant material for structures and facades since it has great versatility in the field of architecture regarding shapes, textures and colors.

But advances in R + D + i have served to generate materials that are alternative, recyclable or improved additives.

In this sense, the construction of precast concrete is allowing a more responsible use of this material, and therefore bringing more sustainable construction solutions.
Way beyond versatility or aesthetic
Concrete has tried to respond to a more supportive and sustainable global demand towards the world and that goes far beyond the purely versatile or aesthetic.
The high thermal inertia that concrete owns has positioned it as a very valid material for construction; since it aims to be more sustainable and reduce the energy consumption of any structure throughout its useful life.
The reduction of greenhouse gases as a consequence of the energy savings that take place during the life of any structure, associated with its thermal inertia, is a fundamental environmental advantage.
The search for the zero carbon footprint
The skeleton of buildings should be considered as an attempt to abandon the sick building syndrome with effective structural systems to pave the way to healthy spaces.
When looking for the zero carbon footprint, we face structural systems fundamentally developed with precast concrete that allow to minimize energy by 15% in addition to the carbon footprint that contributes to global warming.
Additionally, it is certain that it provides greater thermal stability in buildings by reducing sudden changes in temperature inside and saving up to 90% the consumption of air conditioning energy.
The capacities of the concrete to be used in the projects have very important characteristics due to its anticorrosive, thermal-insulating and acoustic insulating function.
Projects with even more sustainable solutions
Glassydur, as a high-performance micro-concrete, makes it possible to find more sustainable solutions in those projects aimed at new construction procedures highly committed to the world.
The set of benefits that this material brings together is more competitive and in direct accordance with the needs and demands of the sector and society:
High resistance and durability.
Flame retardant and high partitioning capacity against fire.
Powerful acoustic insulator
High thermal inertia that reduces energy demand.
Low maintainance costs.
Ability to improve sustainability.
Taking into account its characteristics and the benefits it brings, Glassydur further expands a range of possibilities led by a great capacity for evolution and adaptation, which now becomes even more notorious as a high-performance material in any project.
Are you looking for a simple, fast and resistant construction for your project?
Request further information.