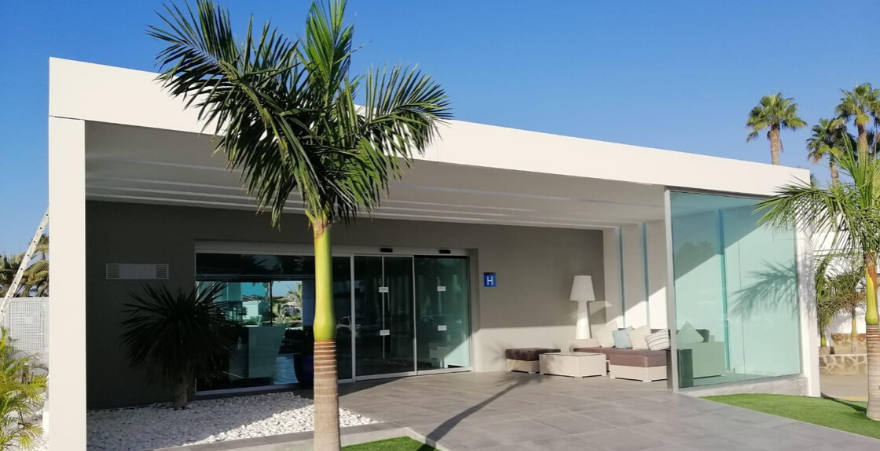 30 Apr

Concrete: Build a Sustainable Universe With Your Project

Did you know that 35% of greenhouse gas emissions in Europe are due to buildings?

The demands in the field of architecture face greater challenges with the innovation of products destined to meet not only aesthetic needs but also an ever more present sustainable commitment.

Consequently, concrete structures have to remain intact and evolve in line with the demands and needs not only of the user, but also of their environment.
CONCRETE CONSTRUCTION WORKS HELP TO INCREASE GLOBAL ENERGY EFFICIENCY
In the last century, the high economic development of society, especially in urban environments, has increased the volume of concrete construction significantly.
During the manufacturing stage, concrete is a material with a high energy consumption, but then how is it possible that concrete contributes to increasing the overall energy efficiency of a construction?
Due to its fire-retardant characteristics (waterproof, anticorrosive, thermal-insulating and acoustic insulating), it provides greater thermal insulation and, consequently, reduces the consumption of conventional energy.
On the other hand, it has the advantage of being a very durable material with little need for maintenance, something that must also be taken into account in a sustainability assessment process.
If, to all this, we add the advantages of concrete in urban environments such as a reduction in ambient temperature or the possibility of using concrete to reduce air pollution, we come across an area that needs to be technologically enhanced immediately.
A MATERIAL FOR A SUSTAINABLE CONSTRUCTION
Until now, concrete has only been partially considered as a resistant material for structures and facades, with great versatility to be displayed in parallel with demanding shapes, textures and colors in the field of architecture.
But once again, concrete has proven to match up to global needs, which go far beyond versatility or aesthetics.
Its high thermal inertia positions it as a material for sustainable construction, which reduces the energy demand of any structure throughout its useful life.
The reduction of greenhouse gases as a consequence of the energy savings that take place during the life of any structure, associated with its thermal inertia, is a fundamental environmental advantage.
GLASSYDUR'S COMMITMENT TO YOUR PROJECT
Considering all the aforementioned, it could be said that Glassydur, as a high-performance micro-concrete, helps the architecture and engineering sectors to find more sustainable solutions in those projects oriented to new construction procedures in their designs.
Thus, precast concrete brings together a set of benefits that are more competitive and committed to the world and its society:
High resistance and durability.
Flame retardant and high partitioning capacity against fire.
Powerful acoustic insulator.
High thermal inertia that reduces energy demand.
Low maintainance costs.
Ability to improve sustainability.
Taking into account its characteristics and the benefits it brings, Glassydur further expands a range of possibilities led by a great capacity for evolution and adaptation, which now becomes even more notorious as a high-performance material in any project.
Are you looking for a simple, fast and resistant construction for your project?