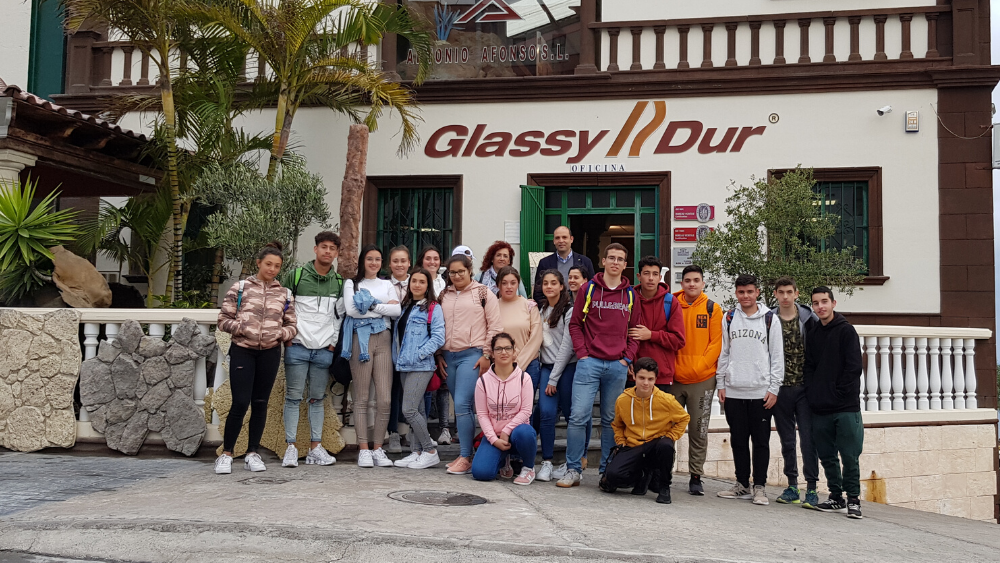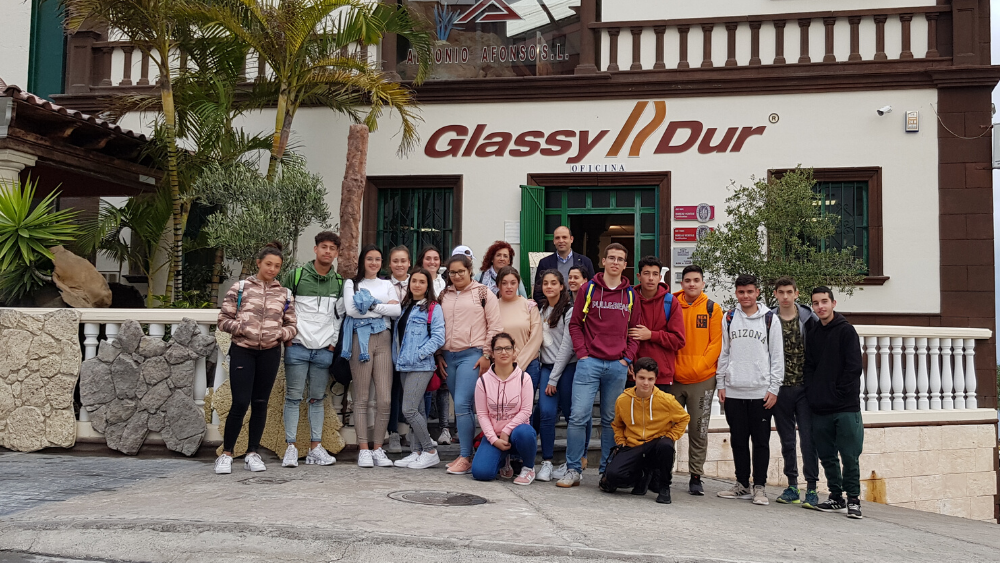 27 Feb

CEO Manuel de Falla de la Orotava's visit

At Antonio Afonso Group, we work to create functional products, succeed in our projects or generate profits. But all this is intimately linked to knowing and being aware of our role in society from a broader perspective.

As a company, we are aware of generating a social and environmental impact, but we also have a duty to contribute our knowledge and experience through actions that benefit our environment. Each of these initiatives that we support are carried out by the CSR (Corporate Social Responsibility) department. Whether it is to innovate with more sustainable products or materials or to devise actions that bring greater growth to future generations.
WE CONTRIBUTE TO THE STUDENT'S PERSONAL AND PROFESSIONAL GROWTH
Last week, we had the pleasure of receiving a group of students from CEO Manuel de Falla de la Orotava. This visit allowed students and teachers to reliably know how a construction company works as a matter of fact. Initiatives like this let us connect with the students'; both personal and professional growth. The theory taught in classrooms makes sense in practice and offers a broader view of what happens in the day-to-day of a company in this sector. This visit favors contact with the creation and manufacture of the product, logistics, customer services, sales… and even the final delivery of a product or service.
From the moment the customer places an order until that order arrives at his home, a whole process occurs in which each department must be in continuous communication with the sole purpose of offering the best quality and service to customers. Being able to know this process first-hand opens a range of possibilities for students, awakens their interest and influences their development as future professionals. As a company, we are proud that students and teachers alike can trust us and thus continue to collaborate on initiatives that promote growth in society.