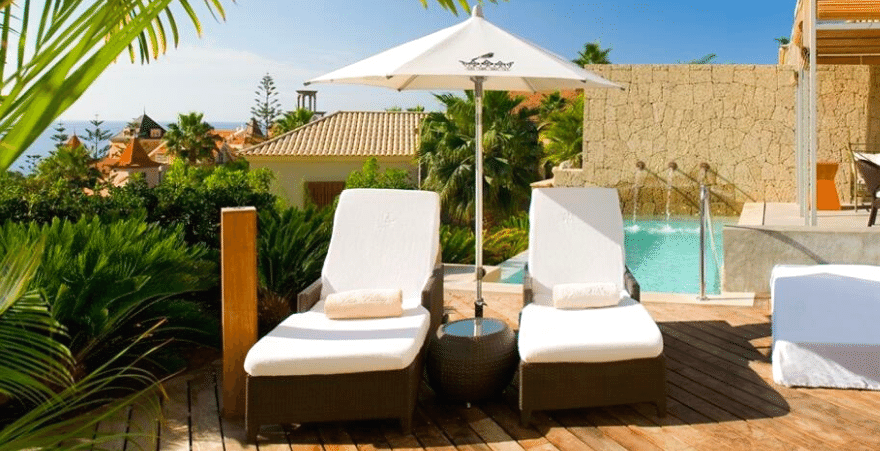 12 Jun

A new sounder and more sustainable reality

In recent months, companies continued working on formulae ensuring greater safety and responding to an improvement in public health against the virus in this new reality. Factories and construction companies study antibacterial materials that help keep surfaces free of pathogens.

Innovative laboratories bring to light new work processes aimed at the protection and health of collaborators and employees, in which technology undoubtedly plays a very important role. Among the many measures that were adopted, seals have been created that certify thatsuch establishments are virus-free or, in other words, designate them as "Covid Free" establishments.

Undoubtedly, one of the sectors that most needs solutions to make it possible to reopen with the best health guarantees is the hotel sector.
| Concrete construction works help to increase global energy efficiency
HOTELS THAT NEED "PATHOGEN FREE" SOLUTIONS
Hotels should no longer focus only on surprising the guest with their aesthetics, experience and comfort. The "plus Covid free" will also be an aspect to be valued by travellers. Hotel managers need solutions that prevent the spread of such virus. The fact of providing spaces that are "pathogen-free" environments will be one of the fundamental lines of work for both promoters and designers.
In this sense, the application of purification materials and elements, already used in hospitals and health centers, is being evaluated. At the same time, work is being done on the redesign of the customer experience with a view to ensuring that the security and social distancing requirements are met in the premises.
The digitization of traditional services, such as check-in management, customer service protocols or the buffet concept, among others, will be necessary to guarantee the reduction of possible infections.
Simultaneously, the hotel associations are already working on a common protocol for the creation of the 'Covid free' certificate, which attempts to guarantee the tranquility and safety of clients and workers.
SEAL: SAFE TOURISM CERTIFIED FOR COMPANIES AND PUBLIC AND PRIVATE ORGANIZATIONS
The Institute for Spanish Tourism Quality (ICTE) has devised the "Safe Tourism Certified" seal for companies and public and private organizations, a seal that some already have. On the other hand, the FEHM has signed an agreement with SGS in order to carry out an audit aimed at obtaining the "Safe Tourism Certified" certificate based on compliance with the protocols "Measures to reduce contagion by Covid-19" issued by the aforementioned Spanish institution.
For its part, the NH hotel chain has launched a seal to certify itself as a clean and safe environment for its reopening in order to preserve the safety of travellers and employees as well as comply with and build trust in relation to the society's new expectations regarding hygiene and protection. Obtaining these stamps requires the implementation of a series of technical specifications that must be put into practice in order to achieve such certification.
MORE PASSABLE HOTELS AND ANTIBACTERIAL RAW MATERIALS
The energy efficiency, the hermeticity and the insulating capacity of the structures will make way to concepts such as air renewal, the healthiness of the building interior or even the greater natural light. Architects will increasingly try to use materials with antibacterial components, also odor mitigators, which can be very useful especially in service areas, bathrooms, dressing rooms or kitchens. Those components and elements that until today were being used for health care in centers and hospitals will now find their application in public areas or in busy establishments such as hotels.
Smaller modular spaces will be increasingly used in projects and redesigns within the hotel sector that can be closed off to other guests and, at the same time, quickly opened and disinfected. The trend will be to simplify access lines, eliminating excessive crowds, with larger dimensions to avoid speculation of spaces and thus facilitate prudent distance between people.
The option of implementing and increasing green spaces and roofs is also being evaluated, which, in addition to absorbing rainwater and functioning as a natural insulator, helps to purify the outside air.
| Learn more about how epidemics have been an opportunity for the areas transformation.
CONCRETE IN A NEW SOUNDER AND MORE SUSTAINABLE REALITY
The architectural movement of this new reality is focused on sounder and more sustainable projects seeking to achieve pathogen-free structures by means of multiple technical implementations and the use of antibacterial materials. Air renewal, the healthiness of the buildings interior or a greater natural light in the areas will be concepts that must be implemented in the establishments as measures of a
greater health guarantee.
In this sense, concrete behaves as one of the materials that has evolved most favorably over time, placing itself at the forefront of construction and adapting perfectly to the needs that arise. Its characteristics guarantee the thermal stability of buildings, preventing sudden changes in temperature inside and saving, on the other hand, up to 90% in air conditioning energy consumption.
The panels developed by Glassydur are modular as well as multilayer and have been certified and accredited as a material with magnificent technical qualities by different laboratories.
In order to find formulae that guarantee greater safety and respond to an improvement in public health, they provide:
Thermal-acoustic insulation (compared to traditional systems)
Control of the building permeability (moisture control).
Moreover, in the search for a zero carbon footprint, we find structural systems built in concrete mainly that allow a 15% energy reduction in addition to reducing the carbon footprint that contributes to global warming.
Are you looking for a simple, fast and resistant construction for your project?
Request further information.